Watching the retrospective of The Tonight Show hosts really was fascinating. I guess you could go back forever and remember Jerry Lester on Broadway Open House which was short lived in 1951 with Dagmar. Kansas didn't have television then so I have only read about that time.
I remember the first time I saw The Tonight Show on a black and white set in Emporia, KS. Steve Allen was the first comedian I'd ever seen on TV. It was a problem staying up to see him though, when classes started at 8:00 a.m. at KSTC.
Steve Allen said in his first monologue that this show will go on forever. He was a musician who wrote the lyrics for the theme song, Picnic; a funny guy who laughed when he saw himself on the monitor as the news reporter, and husband to Audrey Meadows - he was a hoot!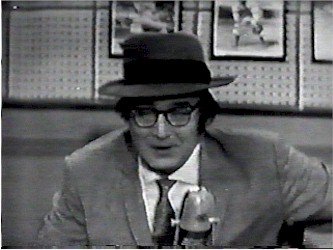 Jack Paar was unique. He walked off the show when the network edited a joke about a W.C. (water closet.) How far we have advanced (?) He returned for a five year run.
And of course, Johnny Carson, Nebraska boy, was the epitome, Thirty years.
Jay was no slouch, on top for twenty-two years, not counting the time he left for Conan's short run.
What an interesting history and it seems the next few years will be great with Jimmy.
A thought: if any of you young comedians want to host the program in the future, you might consider changing your first name to something that starts with "J."